Electronic Ecstacy
---

Richard D. James taking electronica by storm.Hailed as the genre's only actual prodigy.Ambience,technology and sonic experimentation fuel the Aphex attack!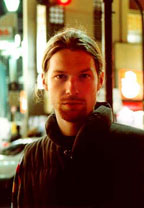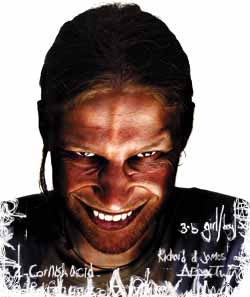 R.D. James Variant cover of the R.D.
James Album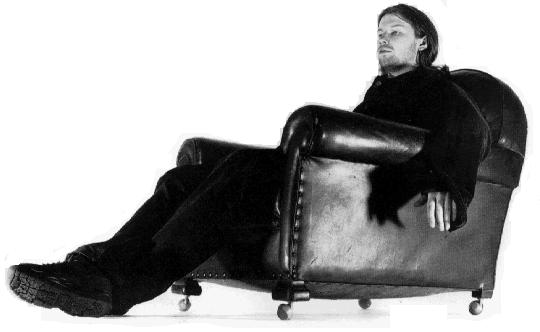 Richard hasn't been asserted as ambassador of electronica
for no reason.His skill and technique have earned him the respect of contemporaries and critics alike.Releasing material under a variety of guises;James continues to redefine techno and ambient music.Breaking boundaries and surpassing limitations never before conquered has led to the contagious Aphex Affect. A major label signee and guest on many prominent tours, James is a succesful and noteworthy representative of a very often misunderstood genre.

Come to Daddy is out!!
The disc and 12" are now available and MTV is actually playing the video!! Very different from previous efforts yet very promising. Fresh,inviting.....I like it!!!!!!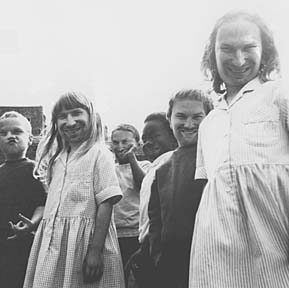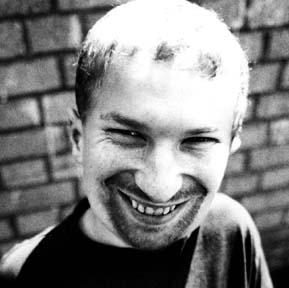 APHEX TWIN LINKS
A thorough unofficial Aphex Twin Page:http://www.total.net/~rvisima/aphex/
A mediocre Aphex Twin page: http://www.fas.harvard.edu/~jkestler/aphex.html
Official Elektra Page: http://www.elektra.com/ambient_club/aphex/aphex.html
Warpnet:http://www.warp-net.com/warp/
Yahoo Aphex Twin links:
http://www.yahoo.com/Entertainment/Music/Artists/By_Genre/Electronica/James__Richard_D_/
Rephlex Records http://www1.linkonline.net/fresh/rephlex/rephlex.htm ):
Yet another Aphex page: http://members.aol.com/repression/aphextwin.html

More to come soon!